Drum Skins
As a bodhrán maker with nearly 20 years experience and having made more than 8000 bodhráns, carried out countless experiments with synthetic and natural skins from a variety of animals as well as a multiple and a combination of drum skins, I am now in a position to offer a comprehensive and selected program of drum skins for my bodhrán models. Especially natural skins on the other hand lend an inspired individualistic sound so inherent in all instruments made in our workshop.
Working natural skins in itself requires much experience, fingertip sensitivity and expertise, as goatskins are composed of 7 different structures each of which have different characteristics.
The only part of a goat that continues to live on for decades is the skin which is personally carefully selected for each individual requirement by me. I am always very aware that I am dealing with part of a living creature and therefore this work demands respectful handling.

The goatskins are sorted for their respective requirements, fleshed and cured according to an old well-proven traditional biological working process.

This environmentally-friendly work-procedure takes from two to three weeks. In comparison to the usual time spent on skin processing, the additional time given to our skin processing method ensures highest quality.
All drum skins specified here have one thing in common: they tend to sound better and better while being played in and the sound becomes more and more balanced. I am constantly being asked about the subject of "Anthrax". Indeed in recent years, some cases of Anthrax (splenic fever) have been reported. This has been caused by incorrect handling of skins. As far as I am aware, there have been import embargos for the import of skins in certain countries or at least very strict import regulations have been applied. This is further proof that in the final analysis, it`s not the price that counts but the quality, and this basically applies to all aspects of trade. This is especially relevant for such highly sensitive products as animal skins. This does not mean by any means that African goatskins are generally affected. However, I personally feel better working with skins of controlled origin.

Our drumskins are manufactured by an experienced tanner who places great emphasis on cleaniness. The company has been in the tanning industry for over 600 years. We use bodhran skins which come exclusively from Germany, Austria and Switzerland and mostly we use Swiss mountain goatskins. Each goat is registered with the appropriate authorities within 48 hours of birth.The animal is then ear-tagged, and is permanently checked by a vet. In this way, the authorities always know where the animal is being kept, as well as the age and state of its health. This assures that the origin of our bodhran skins can easily be traced and thus ensures highest quality skins. These procedures are of top priority for me and my tanner as we are the first people to come in contact with the animal skins and enables us to guarantee continuous top quality. As a result of these precautions, we have absolutely no hesitation in allowing our instruments to be used in kindergardens and schools.

The goatskins used by me have been produced exclusively according to my specifications. We offer different processed skins for each of our bodhrán lines:
---
STANDARD SKIN
Our so-called 'Standard Skin' is our most universal skin. It was mostly used for the "LightLine" and "BasicLine" models (which are no longer in production since 4/2012). The 'Standard Skin is the basic product used for our DragonSkin and the new 'Edlauer Select' premium goat skin. It is environmentally-friendly produced, is flexible and offers a wide sound spectrum. In addition it tunes easily and likewise holds the tuning very well. As previously mentioned, it requires some playing-in time before acquiring a mature sound. Good progress can be detected after just a few days of playing. The positive characteristics of this skin are its reliability and longevity as there are no animal fats or chemical particals included. There is no danger of skin tear if used in a normal way. This is a drumskin of the highest standard in a high-quality finish.
The name "Standard skin" may sound perhaps a bit run-of-the-mill, but is exactly the opposite. I was thinking about changing this name, but finally decided to keep it, becaue it has already become common. In addition, the "standard" of Hedwitschak products is already very high anyway ;o)
---
EDLAUER SELECT
I am using drum skins made by Werner Edlauer exclusively for more than 10 years now. (The only exception is the Lambeg skin used for the RolfWagelsEdition). He is also the man behind the DRAGONSkin and with no doubt he is one of the best skin makers worldwide. Together, we developed special drum skins for my bodhráns over the last few years. The new Edlauer Select Premium drum skins are made especially for the CoreLine series. They are specially chosen goat skins and are produced in a unique way exclusively for Hedwitschak drums. I will then select the suitable skin areas for the given CoreLine model. Characteristics of the EdlauerSelect Premium skins are: Harmonious timbre, great flexibility, comfortable surface feel, easy reaction to the skin hand with effortless tonal modulation and stable tuning in almost any climate zone.
A premium drum skin for an outstanding bodhrán series.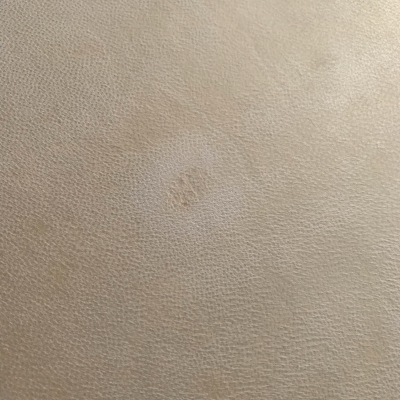 ---
DRAGONSKIN
In this case I am referring to a specially treated skin which is refined according to a special in-house treatment procedure. Only the most homogeneous and optically most attractive standard skins are selected for this purpose.

DRAGONSkin is a drum skin which has been well played-in from the very start but still has much more to offer. That special something extra which is difficult to describe in words. The sound-character can best be described as lively, harmonious with crystal-clear highs, a creamy mid-range tone and a full bass sound. It responds easily to the slightest touch of the skin hand and offers a very wide ranging sound spectrum. In comparison to the famous Lambeg skins from the North of Ireland, the attack is a bit softer. DRAGONSkin is a copyright brand ! (TM)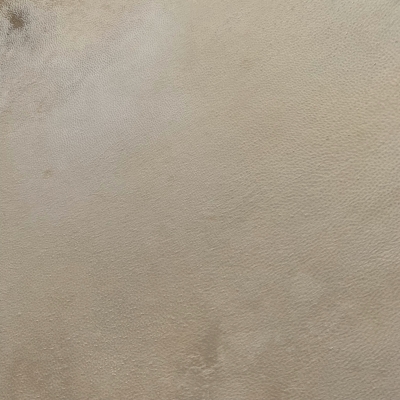 After having worked on DRAGONSkins for over three years now, I have decided to differentiate more precisely between the skins and am now in a position to offer three distinct variations. The differences between the skins may be slight as the skin selection process is carried out meticulously and each skin dervies from a series of the same goatherd. However fundamental differences in sound and feeling do exist which should be of great interest especially to the more seasoned bodhran player.
DRAGONSkin classic: This is he standard DRAGONSkin model with a skin of of medium thickness and hardness. This ist he most popular and universally used HighEnd model with the typically creamy sound character. Even unexperienced players are well served with this model. Designed to suit from the session to the stage from "Long-and-slender-tippers" to "Hotrods".
DRAGONSkin velvet: A "normal" DRAGONSkin-processing procedure. However, for this model we tend to use thinner and softer skins from younger animals.These skins have a softer feel thus reproducing a softer sound. Excellently suited for "bassline players" and to accompany the voice. Likewise suitable for spirituals and shamanic techniques. However, the Velvet is not suitable as a "normal" bodhran skin, but is mostly used for TwinSkin drumheads for the inside layer.
DRAGONSkin spicy: Here we use thicker skins from older animals (3-7 years old). These are then sanded to medium thickness. This means that the portion of the harder outer skin layer is greater. In addition, the intensity of the DRAGONSkin procedure is shortened. The result is a DRAGONSkin with a harder attack, more punch even at louder sesions, but still with that creamy DRAGONSkin sound character.
---
ORIGINAL "LAMBEG SKINS" FROM THE NORTH OF IRELAND
These skins are not produced by us, but made in the North of Ireland. The living legend on the bodhran Seamus O´Kane was the maker who made the Lambeg skin bodhrán famous.
The name is associated with the large Lambeg drums called after the actual place Lambeg.
It was Rolf Wagels`own wish to use these skins for his own special "Rolf_Wagels_Edition" ("RWE") bodhrán and as a result we make this special series exclusively for him using these skins. These models are only available directly from him: More details available at: Rolf Wagels Website.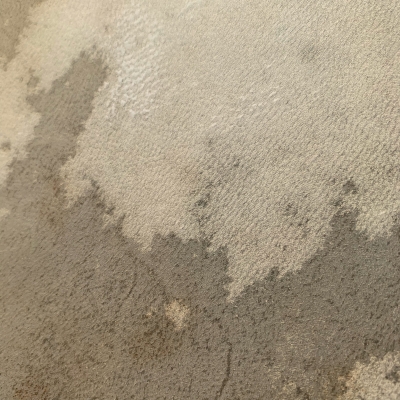 ---
KANGAROO
The lively skin from Australia
Produced by our friends at KENTVILLE DRUMS in Australia. This specially selected, cured and refined kangaroo skin makes for an excellent, lively drumhead that is both percussive and tonal. Requires some breaking in and a bit of playing experience. The "sports car" among drumheads It's a bit crisper than a DRAGONSkin spicy, but less "vigorous" than some Lambeg skins can be. The skins are processed following centuries-old tanning traditions passed down from generation to generation.
---
GOAK
Goak: Oak-treated goat. An age-old recipe, newly interpreted by Werner Edlauer. A special process involving oakwood extract gives the skin its rustic color as well as a rich, full-bodied, bassy overall sound. A bit like the DRAGONSkin classic, but a bit more… earthy.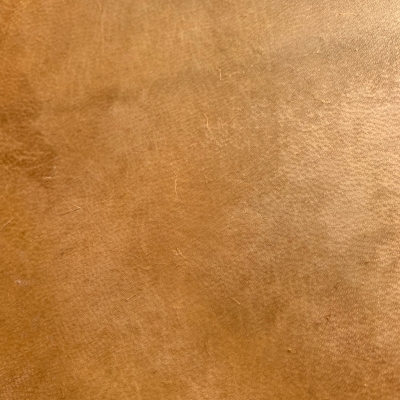 ---
REMO Skyntone® (synthetic)
Extremely stable in tuning and an authentic alternative to natural skins.
If you want an uncomplicated drumhead for use on stage or for playing outdoors, or if you are a vegan - this drumhead is a genuine alternative to animal hide. If tuned correctly, this drumhead is able to impress even the most demanding listener. Moreover, it remains virtually unaffected by climatic conditions and hand perspiration.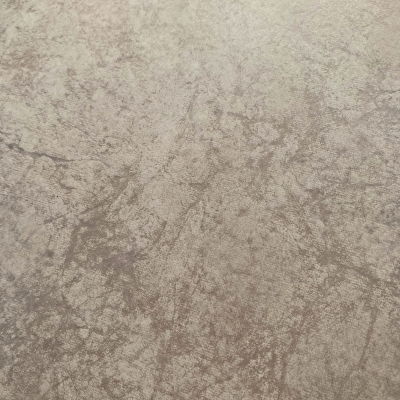 ---
TWINSKIN
TwinSkin is a completely new and unique special drumhead developed by me. It is made of two or more individual skin layers. Special requests can be considered.
This has nothing to do with "double skin" or "stick together skins" or conventional laminated skins.
The remarkable thing about TS is that it feels, looks and reacts like a usual single skin.
The advantages of TwinSkin:
Much less need of tuning as a usual single skin.
TS can be composed of different kind of skins, for example interior DRAGONSkinvelvet and exterior DRAGONSkinspicy.
Completely new qualities of the skin can be created. For example a soft and flexible skin with an unusual hard attack sound.
It is possible to incorporate skin rings or patches between the drum head.
Extremely long lifetime. Expecially for players with aggressive hand sweat, this might be a real option.
The development time of TS began in 2005, but the problem was always the lack of flexibility of the skin. More prototypes have been built in 2008 and have been improved in 2009. Since the beginning of 2010 the first playable TS drums have made their way on the stage. Since January 2011, TS is now available for custom ordered drums.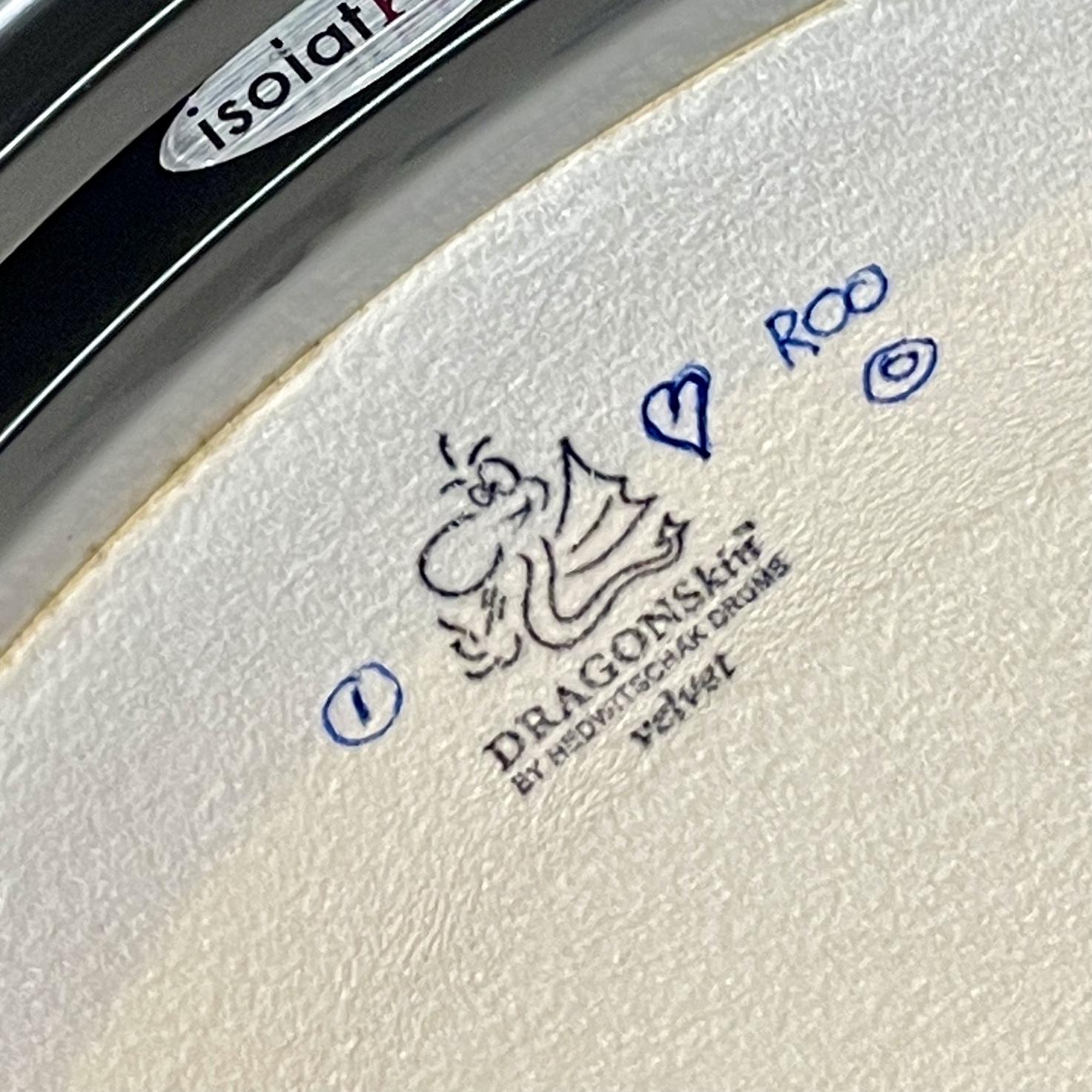 ---
FAQ
Life span of bodhrán drumheads...
Can tippers destroy drumheads?

Prologue: Reading about tippers online you'll frequently come across warnings that certain tippers will inevitably destroy the skin of a drum. However, the topic - like so many others - is much more complex, and a general answer would lead to an unnecessary restriction of the sound spectrum offered by the use of different tippers.

The range of different drumheads used for bodhráns is just as varied as the range of tippers. The initial basic question therefore is:

Which factors have an impact on the lifetime of a natural drumhead of the bodhrán?

- Age of the animal at the time of slaughter. The skin of young animals is more flexible and thinner, the skin of older animals becomes thicker and harder.

- UV radiation. Just as too much sunbathing damages human skin, direct sunlight, especially behind windowpanes, makes the skin brittle.

- Hand sweat. More than almost any other factor, the pH-value as well as the amount and the composition of the player's hand perspiration influence the break-in behavior and the development of the skin. Whether a skin becomes fluffy or sticky, greasy, rough, or brittle on the inside is significantly influenced by hand sweat and the player's pressure behavior.

- Animal species. Not only are there great differences in abrasion resistance, tear resistance, and durability between the skins of the most commonly used animal species for bodhrán skins, such as goat, deer, kangaroo, and calf, but there can also be major differences between the individual goat species depending on the way the animals were kept and the food they were fed.

- Processing of the skin during production. Even if a drum skin is not actually "tanned", the way the raw skin is processed into the finished drumhead has a great impact on the final properties and consequently also on the life of the drumhead.

- The musician's playing style. Excessive pressure with the skin hand, a steep ("scratchy") playing angle of the tipper, unnecessary damping of the drumhead with the upper body and skin hand, excessive playing on individual areas of the skin, and a generally incorrect playing technique will shorten the life of any drumhead, even a synthetic skin.

-Tipper selection. Different drumheads require the use of appropriate tippers. It's also the player's responsibility to check the tipper heads regularly for damage. Chipping and other damage is indeed a major risk to any drum skin.

In short, since there's no such thing as "the best" drum skin, there's also no such thing as "the lifetime" of a drum skin.

For example, thin, flexible drumheads can sound incredibly tonal and respond very quickly to the lightest pressure from the skin hand, but they are not as abrasion-resistant and tough as thick skins from old animals, for example, which sound completely different and are usually harder to play or require a much longer break-in period.


The choice of the right drumhead can only be made by the player themself. For the inexperienced player, a universal drumhead such as the EdlauerSelect is ideal, as it is a robust, tuning-stable, and uncomplicated skin that doesn't have a specific sound pattern but offers a broad sound spectrum. That's why this skin is the standard skin for the CoreLine. It's a skin that you can't go wrong with and that suits all playing techniques.

Experienced players will find their own preferred sound by trying out other drums and drumheads, and therewith also the drumhead that best suits their tonal sensibilities. Here, tastes clearly differ. For one person, a bassy, earthy, soft DRAGONSkin classic is the best, for another, a crisp, lively Lambeg skin or kangaroo is the optimum.

That's why the individual playing and tonal characteristics of each drumhead are more important than the resulting life span.

Clearly stated, you can basically damage the drumhead with ANY tipper.

In a nutshell: When you play, this is exactly what happens: each stroke creates friction. And this friction creates wear. That is an incontrovertible fact. However, the friction doesn't only produce wear, it also produces music. And just as the strings of string instruments wear out and have to be replaced at some point, so do the drumheads. Every drumhead. Even synthetic heads. New strings are usually very susceptible to tuning at first and need a certain break-in period until they are tuning-stable and sound properly. The same applies to drum skins.

In short, the life of a drumhead can be divided into three stages:

Break-in period - Playing time - Degradation time.

Break-in period:

The drum skin stretches out, adapts to the shape of the frame, absorbs hand sweat, and is mechanically processed by tippers. A drumhead is said to be "broken in" when it's achieved a full sound and good tuning stability. Depending on the drumhead, this can be between two weeks and two years. The regular break-in time for most drumheads is one to three months. Not only the actual playing time, but also rest periods and exposure to hand sweat are part of the break-in process. Therefore, a drumhead can only be broken in by its player.

Playing time:

During this time, the drum skin has developed its full potential, and any further tonal changes happen slowly and moderately. The duration of this stage of the skin's life is largely influenced by the player and can be many years, even decades. However, it is possible to completely ruin a drumhead within a very short time, for example, by using damaged tippers and a wrong playing technique.
Especially if the drumhead is played in the same spot all the time, it can become very compressed, and then no longer resonates cleanly. In this case, a "skin reset" can be carried out several times in the course of the drumhead's life. By treating the drumhead with water, the skin structure loosens up again and the drumhead sounds as it should.
Basically, the main enemy of the drumhead is friction. Every measure that reduces friction prolongs the life of the drumhead. Just remember that every improvement in playing style is multiplied a million times for every single beat. Therefore, the playing time of a drumhead varies considerably from player to player.

Possibilities for the player to extend the playing time:

- A shallow playing angle of the tipper prevents scratching on the drumhead and reduces concentrated friction at the contact point. With a steep playing angle, there is a risk of the tipper/hot rod sticks "stabbing" into the skin. This inevitably leads to scratches and hairline cracks, and roughens the surface like sandpaper.

- Minimal force from the tipper hand and the skin hand. The drum must be able to swing, to work. Unnecessary damping only consumes energy and creates more pressure and friction.
- If possible, constantly turn the drum a little while playing. This distributes the hand sweat and the mechanical impact caused by the tipper more evenly and thus leads to more even playing and greater tuning stability.

- Tipper selection. See below!
Degradation time:

The drumhead finally loses its inner tension and "vitality". Mechanical stress can cause the head to become rough, cracked and brittle, and to develop cracks or friction holes. Now the "second life" of the animal skin is over, and it can be returned to the natural cycle. Even synthetic skins will eventually be "played out" and only sound dull and flat. Now a new drumhead is needed and the cycle starts all over again.


Tipper selection – some tipper basics


From a physical point of view, the main task of the tipper is to make the skin vibrate by means of friction. In other words, it is a tool. Like any other tool, be it a blunt hammer or a sharp kitchen knife, improper use can lead to injuries for the user, or damage to the workpiece or the tool itself.

It is similar with tippers: the greater the sound possibilities, the more fragile the tipper or/and the higher the risk of injury to the drumhead.
Examples:

A solid wood tipper with a large, rounded head has a large attack surface, which means a wide distribution of pressure, and therefore minimal concentrated pressure, but a relatively muffled sound. A solid wood tipper with a small, sharp-edged head produces a precise, crisp, defined sound, but generates high pressure at the contact point with a lot of friction. A shallow playing angle helps to reduce the friction considerably while still producing optimal sound.
With click tippers, longitudinal cuts provide the characteristic "clicky" sound. To avoid damage to the drumhead, the flanks and attack surfaces of these tippers are deburred. A shallow playing angle is absolutely essential here, as a steep playing angle will damage the skin by "stabbing into it", and the flanks of the tipper may break off.
Hot rod tippers consist of many individual rods made of wood, bamboo or fiber materials. The opening angle can usually be adjusted with sliding rings. Since several impact points are created at the same time when hitting the drumhead, these tippers are very popular because of their full sound. Here, too, a shallow playing angle is appropriate, as a steep angle would produce a multiple of impact friction. A steep playing angle would act like sandpaper and roughen the drumhead. Caution with loose clothing, scarves, and long hair! The rods can get caught and break off. Damaged hot rods are a great danger to the drumhead and must be repaired or replaced without question!
Brush tippers have animal hair, or plant or plastic fibers at the beating ends. These can do almost no damage to the drumhead, but a shallow playing angle increases the lifespan of the fibers.
Split bamboo tippers (frayed ends) have a very soft attack and are particularly suitable for soft, bass-line accompaniments because of their general "bassy" character. Due to the high amount of fiber, there is always a lot of friction. A shallow playing angle is absolutely necessary! These tippers are best suited for use on synthetic heads, which are generally more abrasion-resistant.
Bamboo is a special case: Explicit warnings about bamboo tippers appear time and again. Bamboo is not a wood in the classical sense, but a woody grass with silica deposits. These mineral deposits can indeed have razor-sharp flanks that act like sandpaper. However, expertly finished attack surfaces (through rounding and sanding) create a unique base material for tippers. The sound of bamboo hot rods is present, crisp and with a fine clicking sound. This makes bamboo hot rods a unique, incomparable sound option that you can safely use if obtained from a quality manufacturer. Again, a shallow playing angle is essential to optimize the life span of both drumhead and tipper.
HEDWITSCHAK DRUMS and MOISES TIPPERS have been working on the development and improvement of drumheads and tippers for many years. We see our task as creating the widest possible range of sound options and playing possibilities for the musician with our products.
It is the player's responsibility to use these products properly and to take care of them. A regular tipper check during which all attack surfaces are carefully inspected and any sharp ends that may have developed are carefully sanded should be a matter of course for every player.
This way you are guaranteed to enjoy our products for a long time!
Christian Hedwitschak, Stevie Moises and Rolf Wagels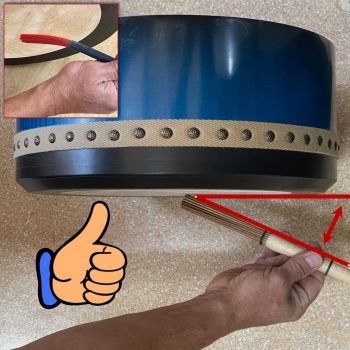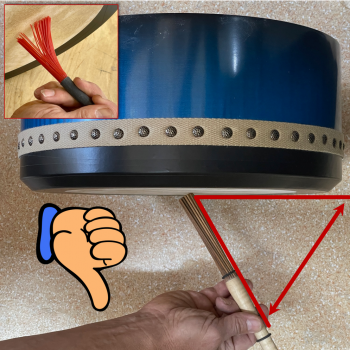 "Oh, there is a hole in my drumskin !"
Naturally we try to avoid any possible weaknesses or flaws in the skin when sorting and selecting.
We have already mentioned that there are no flaws in our skins such as runs or ladders, However, since we are dealing here with very valuable raw materials it is understandable that we are not in a position to discard of any skins which may be optically flawed.
So-called "pinholes", (miniature pin-sized perforations with thick edges, scars, darker transparent or somewhat thinner patches on the skin are all natural features and should not be considered as ground for complaint.

When we use skins with such characteristics, then only because we are convinced they are perfectly in order. We urge you to trust in our experience and be assured that you are in possession of a valuable natural product with distinctive characteristics. A scarred skin is by no means a defective skin but living proof of a solid and special animal.
"What ist the lifespan of a skin ?"
This will depend on the treatment of the bodhran player. If the instrument is treated well, the skin can last of decades. This does not mean that the skin has to has to treated in a special way. It is not necessary to use oils, greases or special soaps-just keep on playing and keep the skin at normal tension. One should not loosen the skin after playing and likewise one should avoid exposing the instrument to sun rays in a car at high tension. Time and experience will help the player to look after the instrument properly. I recommend using Camelia oil to clean the outer skin. This is a vegetable, acid-free oil available at any chemist`s.

I would however recommend a so-called "SkinReset" after a prolonged playing period. This can be done by an experienced player but I also offer this service at my workshop. This involves removing the tape, detuning and relaxing the skin. The skin is then watered, dried slowly, retaped, sanded and smoothed inside using a 600 gr. sanding paper. This procedure served to retighten the skin and it is once again homogeneous in sound. This is especially useful with players who tend to hit the skin continuously at the same place causing an imbalance in vibration through time. A "SkinReset" is helpful here and works wonders.

Caution is advised when playing in new skins as some skins have a tendency to stretch. Therefore for reasons mentioned above, it is not advisable to loosen the skin completely after playing. Instead, it should simply be left at normal tension. Otherwise, it could happen that the skin tightens after a time even when the tuning system is completely loose.

Another area to watch out for is he possibility of skin wear. In particular, player who play at high tension may detect that the space between the lower point of the adjusters and the tuning rim may become bigger in time. In some cases, there is even a gap between the tuning rim and the main rim. This will be different from skin to skin. Some skins do not shown any signs of wear , some show slight signs of wear at the start, then subsequently no further wear takes place while other skins tend to wear down through the years. This is absolutely normal with natural skins and is no cause for concern. This will not have a negative influence on the overall sound. In addition, my HighEndLine bodhráns offer the possibility to have the intermediate rim replaced. In this way, the visible gap disappears and the instrument will look like new again.

Basically one can condense all instructions on how to care for your instrument into a few simple words. Handle your instrument with care and treat it as a fried with respect. Then you will have many years of fun and enjoyment . Familiarize yourself with all the characteristics and peculiarities of your instrument and apply them to optimum effect when playing.
Spine in the drumhead:

Every goat, every kangaroo, every deer has a spine. This also stands out more or less visibly in the drum skin as a darker stripe.
Depending on the age of the animal, this stripe is more or less pronounced and thicker and harder than the rest of the drumhead.
In old male goats, the nape of the spine may well be 4mm thick, while the rest of the skin may be 0.8 - 1 mm thick.
However, this is an extreme example. Such skins are only put on a drum in exceptional cases, because they are very hard and thus hardly modulable.
But this example should show how different the spine can be in contrast to the rest of the drumhead and that it influences the sound behavior of the drum accordingly.
But how does the spine affect the sound?
In general, evenly thick heads without a spine in the drumhead tend to sound more tonal, harmonious, tame.
The more influence the spine has on the overall sound, the wilder and more percussive the overall sound will be.
The influence of the spine is determined by the characteristics (thickness, width) of the spine and its position.
Characterization:
A wide, thick, hard spine strip makes the drumhead very wild, downright ringing.
In contrast, the spine in young animals and generally in kangaroos, for example, is usually so homogeneous and inconspicuous that it can hardly be seen. Here, the spine has little influence on the sound.
Position:
A spine placed centrally on the drum (CoreLine classic, CoreLine XL) has less influence on the sound than one placed eccentrically as used on the CBss and the TrHED.
The position of the spine and the choice of head are thus used to achieve specific sound characteristics.
Since the spine area is harder, it also sounds different than the side area when played. By striking the spine directly, different sounds can be achieved. Some experienced players use this technique and therefore have very precise ideas about where to place the spine. Other experienced players, on the other hand, value a homogeneous head and do not want a spine on their drum.

Here are a few examples of drumhead types and spine placements on our bodhráns:

CoreLine slim and bullet: relatively thin skin, no spine.
CoreLine universal and black: medium thick, homogeneous skin, no or inconspicuous spine
CoreLine classic and xl: medium thick skin, central spine
CoreLine MAXI: thicker skin, central spine
MONss: DRAGONSkin spicy, no spine
MHTF: DRAGONSkin spicy, spine on 2/3
Emsig: Lambegskin, central spine
RWE: Lambegskin, no spine
CBss: medium thick EdlauerSelect, spine on 3/10
TrHED: thick EdlauerSelect, spine on 2/3
MOS2: standard equipment DRAGONSkin classic, no spine
TAPING
What's the deal with the black tape on the edge of the drum?
The tape helps to harmonize the overtone behavior, and thus the drum sound, and simply makes the overall sound more defined and "rounded".
Physically, it dampens the radial lines of vibration of the drumhead, while the circular lines are not affected.
The tape I use is regular electrical tape. But the differences between the various types/brands are considerable. Some tapes just lay down on the skin, others have an internal tension that pulls the skin inward a bit.
I've tried pretty much all the different types, and also what effect it has on how deep you tape into the playing surface. We even did sound analysis with it at the acoustics department at the University of Munich.
It also makes a difference how many layers you put and how much you pull the tape when you apply it. So it's not only a visual difference, but also a sonic difference if you use the same tape, but 12, 19 or 35mm wide.
Links auf zusätzliche Funktionen und Kontaktinformationen überspringen