CL Anniversary
15th anniversary of HEDWITSCHAK DRUMS – time for a special drum model! :)
The fundamental idea of this model is, to mirror all the most important/elementar developments, features and inventions I have made through these years and the craftsman who were involved.
So here are the features:
In general it´s a CoreLine - the most successful drum model I´ve ever designed. "stripped down to the maximum" So in this case, it will be more an hybrid between HighEndLine and CoreLine.
concave frame. This shall mirror the cooperation with Stevie, my wood turner and, if you ask me - the best tipper maker of the world.
EdlauerSelect PRIME goatskin. The best of the best of my "standard skin" I´ve been using for 15 years now. This shall mirror the cooperation with Werner Edlauer who has worked so closely and exclusively with me in order to develop the best special bodhrán skins. The skins selected for this model are extremely even and of medium thickness, on the bit thinner side. Reliable, tuning-stabile, durable, easy to play and a great range of tones on a very universal sound character.
Compressor tuning rim. One of the big developments for a clearer, more defined and better-to-mike-up sound, developed, tested, university-proofed with Rolf Wagels.
ChangeHED skin holding system. My solution for a skin change system, where not only the skin, but also the tuning rim can be changed. The great thing is, that it also works for synthetic skins who are maker-modified for bodhrán specific use (low tension, bass-focused playing). So you can get different skins and tuning rims for that drum if your style/taste develops/changes over the years.
toolless tuning system with 6 open star tuners. Often described as the smoothest, best-to-operate tuning system with a fantastic sensitivity for skin tension feedback.
please note: to provide this great drum at an ever better price, this drum model is only available with the described features. Even for surcharge I can not offer a different skin or tuning rim for the basic setup. Thanks for your understanding!
DETAILS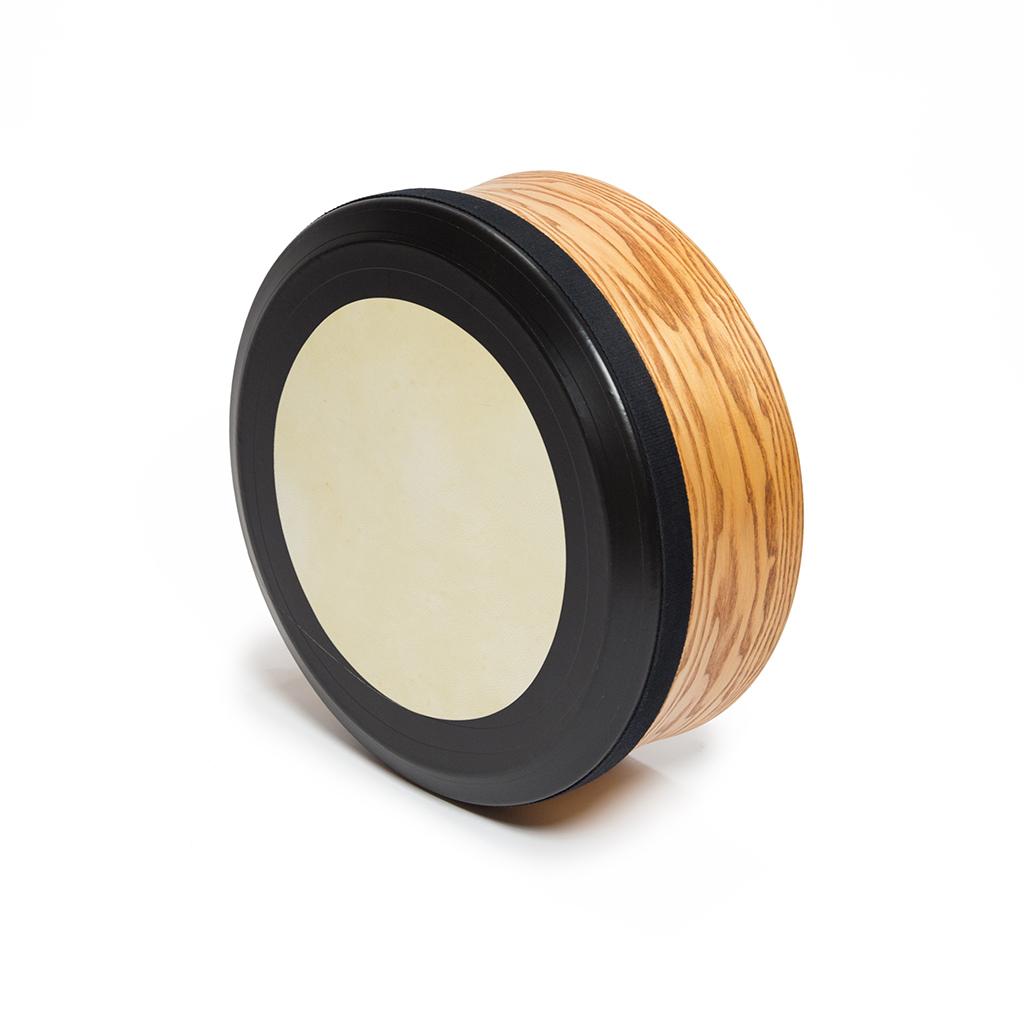 CLanniversary
37x14cm
ChangeHED skin holding system
EdlauerSelect PRIME goat skinl
taped, black cotton decoration ribbon
concave ash frame
compressor tuning rim in color of main frame
Price: special anniversary price of only 345,67 EUR incl. VAT, excl. p&p
---
​