InsightLine
Due to problems in material supply and extremely increased material prices, this model is no longer in production.
Originally meant to be only a teacher drum, it ended up as a funky special bodhrán with real cult potential :o)
THE DETAILS
30 and 40cm diameter available.
(ap. 12" and 16")
14cm deep frame (ap. 5,6").
Transparent synthetic skin

.

Transparent acrylic frame.
Tuneable (with allen key).
Please note:

the drum is extremely stabile in tuning.


Usually you don´t have to re-tune it at all.
Taped for more harmonic overall sound.
Price: 280 EUR for the 30cm model
and 320 EUR for the 40cm drum
(incl. 19% VAT).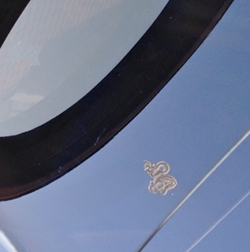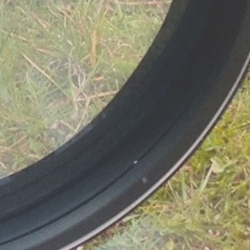 It all started when Guido Plüschke and Rolf Wagels asked for a teacher bodhrán with the objective to show both hands´s movement from one focal point. After some prototyping and with the energetic assistance of Andy Kruspe from Huntsville/USA we ended up with one final model in two diameters which was much more than we expected at the beginning: a real unique looking and well sounding synthetic drum.
A perfect teacher drum with the qualities to be an universal drum for outdoor use, at extreme weather conditions and for campfire occasions ;o)
The cult factor started when the InsightLine made it up to the cover of the CD "Bodhrán Insight" !
InsightLine 30cm und 40cm Variante