Showrooms/Partner
Hedwitschak products are not available in conventional music shops.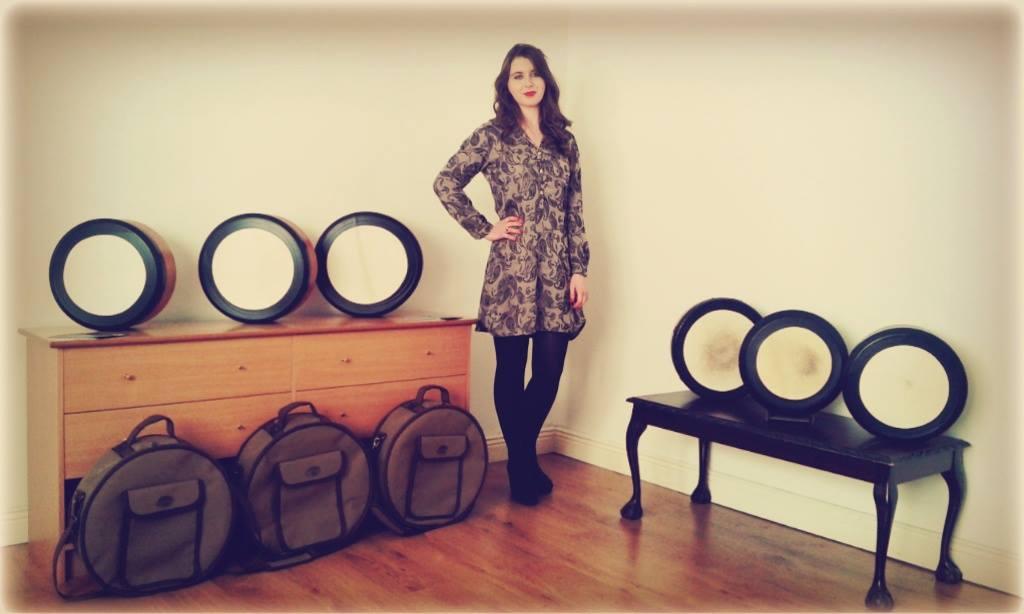 But there are a few well-chosen representatives of my products who also have a few drums and tippers available to try out and purchase.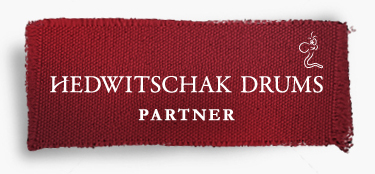 The Hedwitschak Partners distribute Hedwitschak drums and accessories either locally or via an online shop.
They are all experienced players and can therefore give good adviceon buying the right drum. The partners have been familiar with all the Hedwitschak drum models and products for many years and are always up to date on the latest information on all Christian's products.
This guarantees an excellent and expert service to the customer.

All partners offer bodhrán lessons!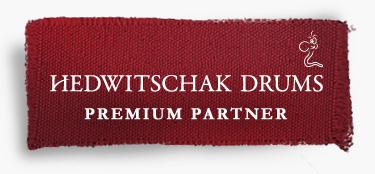 The Hedwitschak Premium Partners are closely integrated in all development processes at our workshop.
They support the development of new drum and tipper models and the further development of existing products through their vast experience and their innovative approach.

The Hedwitschak Premium Partners are Rolf Wagels and Stephan Moises.
Rolf Wagels (Hannover) in the north of Germany and Stevie Moises (Puchheim) in the South of Germany, run Showrooms which stock all the Christian Hedwitschak drums and tippers available. Here the models can be tried and tested, and are also available to buy.
---
About the Hedwitschak Premium Partners:
Rolf Wagels
Rolf Wagels has been playing the bodhrán since 1993, and gathered a vast experience through performances in Europe and the US, working with the band Cara and also through teaching in Germany, Ireland and the US.
He has taken part in many of the developments of Christian Hedwitschak (LL, BL 2.0 etc.) and has shaped the development of the bodhrán in the last 10 years with the co-production of the signature line RWE together with Christian. He was also heavily involved in the developments of Hedwitschak bodhráns like the compressor tuning rim and the CoreLine model.
Since1999 he has operated the website which provides a lot of information about the bodhrán. In 2004 he integrated an onlineshop, including a consultation service, which has earned him more than 1,000 happy customers. The addition of an offline show room in 31311 Uetze near Hannover is another improvement to the service provided by Rolf. In this showroom, not only does he offer the possibility to try out all bodhrán and tipper models from Christian Hedwitschak, but also individual guidance for players of all levels.
Professional bodhrán players can avail of the opportunity to try out different microphone setups on different drums. Appointments by arrangement only.
Stevie Moises
Stevie Moises is a master wood turner and has been running his own business since 1988. He is one of the founding members of the world-renowned percussion manufacturer "TROYAN Drums" and has gathered extensive knowledge in the field of drum and instrument making.

Being a drummer and percussionist himself, Stevie has performed on many occasions in the company of excellent musicians, and needless to say, he's always made his own drum sticks.
Meanwhile, the bodhrán has almost become Stevie's instrument of choice, and he plays it in various bands supporting various kinds of music. Due to his musical career, his playing style is based on rock and funk.

Stevie Moises has produced all solid wood tippers and NewEffectTippers for Christian Hedwitschak since 2004, and was heavily involved in their development. He was also engaged in the production of the LightLine 1.0/2.0. Stevie also turns the concave frame for various Hedwitschak Bodhrán models.
He launched the production of HotRod tippers in his workshop in 2011. Stevie runs a website at where you can find interesting bits of information about the tippers and the production of custom-made tippers.
In his showroom in Puchheim, you can try out all Hedwitschak bodhrán and tipper models. Stevie provides players of all levels with individual advice and support, and will help you with all questions regarding bodhráns and tippers. He also offers lessons.

If you want to visit the showroom in Puchheim, please contact Stevie in advance to make sure the tea's ready when you arrive! ;)
Andy Kruspe - US Brand Ambassador
(July 2018) As I am aiming to dedicate more of my time to my recently grown family, I am continuously working on putting the main focus of my working life on production while handing over other tasks, such as consulting, administrative work, and shipping, as much as possible - true to the motto: "Everyone should do what they do best."

Comprehensive and excellent customer service has top priority in my company philosophy. Therefore I am thrilled to be able to introduce another highly experienced and competent brand ambassador for my products.

My exclusive retailer for the US, Matthew Bell of www.rebelliondrums.com, will now be supported officially by brand ambassador ANDY KRUSPE.

While sales will remain with Matthew Bell exclusively, Andy will be available to support and advise customers with any questions they may have.
Andy has been playing my instruments for many years, and there is hardly anyone in the US who knows all the different models as well as he does. Therefore I am delighted to introduce ANDY KRUSPE officially as a brand ambassador for my US customers!
"Hello! I'm Andy Kruspe, and I am a freelance percussion instructor and bodhrán player from Huntsville, Alabama, USA. I am happy and honored to be listed as Brand Ambassador for Hedwitschak Drums.

By training, I am a music educator. I hold a Master of Music from Louisiana State University and a Bachelor of Music Education from the University of Central Florida. I currently teach privately in Huntsville and coordinate the front ensemble at Sparkman High School in Harvest, Alabama.

In addition to teaching percussion privately and for a school band, I am also active as a bodhrán teacher and clinician. I have written three method books on the drum – First Steps: A Beginner's Guide to the Bodhrán, The Bodhrán Primer, and Playing the Tune: Techniques for Accompanying Irish Traditional Music on the Bodhrán. In addition, I have taught at several workshops, including The O'Flaherty's Irish Music Retreat (Midlothian, Texas, USA), The Fiddle and Pick Irish Music Weekend (Pegram, Tennessee, USA), and Craiceann (Inis Oírr, Ireland).

I also play regularly with a number of people throughout the southeastern United States. My main band is Black Market Haggis, but I have also performed with Mithril, David Coe and Friends, Candace Corrigan, and the Liminal Duo.
As a lover of drums, I have had quite a bit of experience with Christian's drums. As such, I have played and can share my experiences with the following instruments:
ChangeHED drums
MON v2
RWE
CBss
EMSig
TrHED
InsightLine
Rebellion Drums Touchstone (In conjunction with Matthew Bell)
Should you have any questions about these instruments, my teaching, or anything else drum related, please feel free to contact me at .
Cheers!"
---
THE PARTNERS / PREMIUM PARTNERS:
Germany:
Rolf Wagels
www.bodhran-info.de
Showroom near Hannover, online shop.
Premium Partner north and mid Gernany.

Stevie Moises

Showroom in Puchheim
Premiumparnter für Süd D. und A.

---
Ireland:
---
United Kingdom:
---
USA:
---
Switzerland:
---
Austria:
Wolfgang Maier
Braunau
sales and instruction
+43 - 676 / 53 13 493


---
France:
---
Spain:
---
Belgium:
---
Canada:
---
Japan:
Links auf zusätzliche Funktionen und Kontaktinformationen überspringen