INNOVATION AWARD
The ChangeHED Skin Holding System was awarded the Bayrischer Staatspreis for extraordinary technical inventions in craftsmanship.
REFERENCES
Christian's drums have added a new glamour to bodhran making . The beautiful veneers on his shells, the elegant fittings, and the high quality finishes make his drums a must-have item. He is one of the big innovators and is always seeking how to improve the bodhran into an ultra modern drum. He uses the latest materials in shell design to keep ahead of other makers. His ideas have had great influence on the bodhran as we now know it....an instrument equal in prestige to any other musical instrument.
– Seamus O´Kane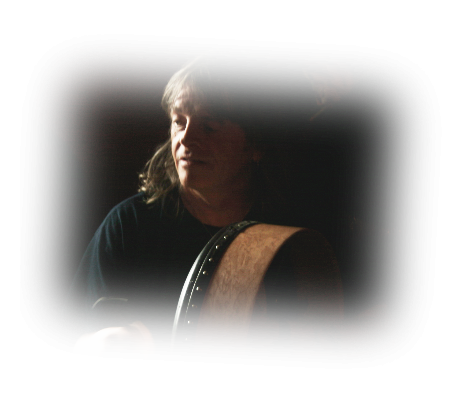 I´ve been playing bodhráns now for over 35 years but these are the best and most professional bodhráns I have ever seen and played. The DRAGONSkin is gorgeous !
– Johnny "Ringo" McDonagh
---
I've been relying on Christian's Bodhráns, both on stage and in the studio, for the past few years and they've never let me down. His attention to detail is incredible and he continually pushes forward his drum making with new and innovative ideas.
The 'Dragonskin' allows me to get all the sounds I want, without all the effort. From a really rich low end to bright snappy highs, it gives me the ability to express myself without compromise.
– Martin O´Neill
---
Christian's Bodhrans have allowed me to perfect my own bottom end bodhran style; the dragon skin which i love to play, gives me plenty of dense lower tones, with clear, soft, bass notes that help drive a session with the slightest of touches. He strives to provide drums for all levels and bodhran styles with many of my Bodhran students commenting on how efficient and accomodating Christian has been when ordering. It is clear to see the level of thought and skill that has gone into the production of all Christian's Bodhrans. His drums are easy to use, reliable,and gorgeous to look at!!!
– Siobhán O´Donnell
---
Christian has been making lovely bodhrans with a rich and subtle sound for over ten years now.
The drums he made for me have a warm velvety tone - deep and bassy suitable for my bottom end playing.
He is constantly striving for excellence in his craftsmanship - absorbing and developing new ideas in bodhran-making.
– Jim Higgins
---
Christian had become one of the most important bodhrán makers in the world today, supplying some of the world's best players. The innovation of design and attention to detail in his bodhráns is outstanding. I was delighted with the results when I tried out the TrHed Model. I favour the traditional style drums and the 18" TrHed model is Christian's answer to a traditional style bodhrán, using a 'standard' goat skin. It's got rich, deep bass tones and beautiful high-mid and top end tones. It is extremely responsive, and projects very well, something a lot of bodhráns fail to do these days! The added bonus is the unique hand-tuning system which significantly speeds things up on stage and in the studio. I would recommend Christian's bodhráns to players of all levels.
– Cormac Byrne
---
I have been playing Christians drums for several years now. My Hedwitschak gives me the perfect balance between warm, bassy low tones to clear and crisp highs. Christians drums are meticulously crafted and are yet robust enough to take a good beating! 10/10
– Eamon Murray
---
Christian, a master of his profession, has led the way in the development of the Irish frame drum over the last decade. His love for the craft is evident from the innovative designs where he strives to produce the best possible tonal qualities. I love the rich, rounded bass which adds great support and blends well with other instruments. The clear mid-range of the dragon skin spicy offers optimal pitching possibilities for the player. There is a drum to complement every playing style which will take you from the session to the stage!
- Aimeée Farrell-Courtney (World Bodhrán Champion 2010)
---
Christian's drums have such a unique warm , clear and fluid sound .The first time I played one I knew I HAD to get one . I was truly shocked by the range of tones I got from it , instantly. I can use his drums for punchy bass lines or I can get clear arpeggios ...
I can play single stick , double stick or handstyle or tune it accurately to give me a precise pitch, great for working with singers for a Drone drum effect. I do a lot of teaching recording and live work and people always ask me How do I get THAT sound.. I tell them ...Buy this drum!
– Steafan Hannigan
---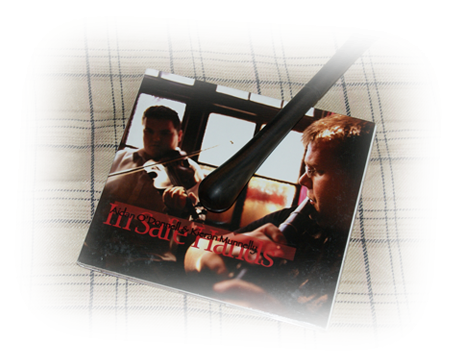 Christian is a master of his craft and art! The drum that he has made for me has perfect, round tone with the perfect attack!
As a maker christian is very easy to work and talk with, he understands what the drummer wants! Constantly changing and making his drums better!
They are very reliable drums, not matter where u are!
We need more like him! :)
– Kieran Munnelly
---
Wie soll man jemanden nennen, der Träume wahr werden lässt. Einen Visionär, einen Zauberer oder einfach einen Drum Maker? Christian Hedwitschak hat sich innerhalb weniger Jahre einen außerordentlichen Ruf als Instrumenten Bauer erarbeitet. Und das zu Recht! Als Spieler und Händler schätze ich die Vielfalt seiner Instrumente und die unterschiedlichen Anwendungsmöglichkeiten. Er baut nicht einfach nur Bodhráns, er baut Instrumente für den Spieler und nimmt seine Wünsche und Anforderungen sehr ernst. Mit der GPS hat sich für mich ein Traum erfüllt. Ich habe eine Bodhrán die meine Ansprüche an Sound und Design vollkommen erfüllt und mit der ich so spielen kann, wie ich es mag und auch so, wie es die Leute von mir kennen …
– Guido Plüschke
---
I only use one bodhrán on stage with 'Frankie Gavin & De Dannan' and that is the RWE bodhrán made by Christian Hedwitschak. It is simply a terrific instrument and it doesn't surprise me that after every gig I did in the USA recently I was asked all the time who made my drum. It has a bass end Steve Gadd would be happy with and a top end Zakir Hussain would take delight in. There is a great feeling knowing that night after night I spend minimal time sound checking as the drum has all the natural tones inbuilt and available instantly.
– Eric Cunningham
---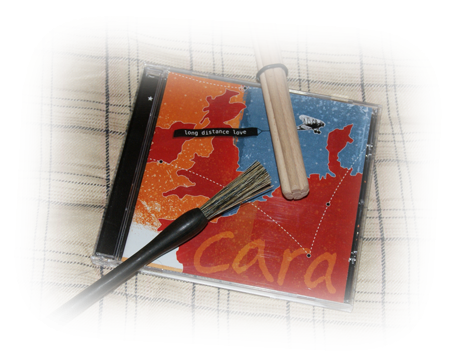 In der seit vielen Jahren andauernden Zusammenarbeit mit Christian beeindruckt mich vor allem seine professionelle Art auf allen Ebenen der Bodhranherstellung. Die Zusammenarbeit mit ihm mündete unter anderem in der Entwicklung einer signature line, für mich ist diese Trommel (RWE) nach wie vor die beste bodhran. Sie bietet alles, was ich auf der Bühne oder in einer Session benötige: Schnelle Reaktion auf die Modulation mit der linken Hand und eine unglaubliche tonale Vielfalt. Aber nicht nur im High End Bereich baut Christian hervorragende Trommeln, sondern er bietet verschiedene Modelle in verschiedenen Preisklassen an. Mit all diesen Modellen würde ich jederzeit ein Konzert bestreiten! Als Lehrer und Wiederverkäufer überzeugen mich Hedwitschak Bodhrans mit einer bislang nicht gekannten Konstanz in ihrer Qualität. In über sechs Jahren habe ich keine einzige Hedwitschak Trommel zurückgegeben. Durch seine Innovationen und seine harte Arbeit gibt er Bodhranspielern in aller Welt die Möglichkeit, auch mit günstigen Instrumenten gut zu klingen. So hat er viel dazu beigetragen, dass sich die Bodhran in den letzten Jahren immer größerer Beliebtheit erfreut.

I have been working together with Christian Hedwitschak for many years now and I am continually impressed by his professional approach to bodhran making. Together we developed the RWE signature bodhran and the resulting product is simply the best drum I have ever played. Whether in a concert or session environment, the drum delivers everything I need with a fast left hand response and an unbelievable tonal range. As well as producing high-end drums, Christian also offers a variety of drums within a great price range. As a teacher and re-seller I have always been impressed with the quality and consistency of the complete range of drums and would happily play any of them on stage. In over six years of retail for Christian I did not give a single drum back. Thanks to Christian and his unique combination of innovation and hard work, bodhran players all over the world have the chance to sound great even on the lower priced instruments. The quality of his products has contributed greatly to the resurgence in popularity that the bodhran has enjoyed over the last few years.
– Rolf Wagels
---
I have been playing Christian's Bodhráns for the last few years and they really capture exactly what I look for in a drum.
Every musician I play with always comments on the warm and inoffensive sounds that they produce along with their sleek and professional look.
My favourite drumhead is the Dragonskin 'spicy', this in my opinion is the ideal giging skin, as it will let you raise the atmosphere of the music or bring it right down to something more soft and subtle.
This skin provides me with a percussive top-end sound but also with a warm and rich bass that enables my playing to pick out chord progressions and lower notes.
The frames and tuning systems themselves are second to none in terms of reliabilty and look. Christian also provides an excellent service to his customers - all around a truly brilliant Bodhrán maker!
– Dermot Sheedy
---
I have been playing Christians Bodhrans for a number of years now, the attention to detail, the consistency and the sheer quality of his drums means that not only is there great comfort in the knowledge that the Bodhran you receive will be of the highest possible standard, but also that every detail has been engineered to maximize your sound and performance. The clarity of the sound from the skins, amplified or even in a session means you are not just "beating the goat" you can actually play the instrument!!
– Dominic Keogh.
---
It's not just the finish of Christian Hedwitschak's Bodhráns that make them stand apart from the crowd. Every drum he makes is beautifully crafted. The 'Dragonskins' he has developed offer me an incredible range of sounds, from the amazing top end high to the thunderous bass end. This gives me so much confidence as a player and can only help to improve one's play no matter what level you are at.
Christian is at the cutting edge of Bodhrán design and he will build you a drum that you just wont be able to put down.
If you're looking to buy a Bodhrán then look no further...Christians drums are without a doubt, the best you will find!
– Mark Davies - (Emma & The Professor)
---
Throughout my career I have been searching for the "perfect" Bodhrán. It was not until I came across Christian Hedwitschak, that I was able to find a Bodhrán that perfectly complemented my style, technique and self expression through the instrument. It is no easy feat to create a highly responsive Bodhrán skin, matched with a superbly crafted shell. Christian has not only mastered this, but has applied a form of art and craftsmanship that we have never seen in the Bodhrán world. Staggeringly beautiful woodwork, veneers and finishes add a unique look and unmatched quality to his Bodhráns. My Christian Hedwitschak Bodhrán never lets me down, producing the utmost clarity of sound, complete tonal range from deep lows, to clear and crisp highs. I continue to gain more and more respect for Christians abilities, and very much look forward to future Bodhráns!
– Jacob McCauley
---
Christians drums are an invention of pure perfection!! His drums are by far the nicest sounding highest quality built drums I have ever played.The skin tones sound like nothing I've heard before, from sub bass to sizzling top end, Its entire drumkit in one drum. He keeps pushing the boundaries of bodhran making. I own 3 of his drums and want more :-)
– Brian Hanlon
---
Since we first began working with Christian in 2003 I have been continually amazed with the quality he is consistently able to produce. On top of Christian's incredible workmanship and attention to detail, he has his skins - the heart of a bodhrán - figured out. I don't know what he does to make them sound so good but I'm glad he does it! From the silky smoothness of the DragonSkin to the slightly brighter shimmer of the DragonSkin Spicy, Christian sets the bar very high indeed with his high-end range. Always innovative, never resting on his laurels, Christian has earned his rank as one of the worlds' finest bodhrán makers.
– Blayne Chastain
Musician & Founder of whistleanddrum.com
---
Immer wieder bin ich von dem warmen, voluminösen Klang meiner Dragon-Skin beeindruckt. Diese wirklich sehr leichte Ansprache verbunden mit einem klar definierten Sound: Wirklich meisterlich! Christian wurde von einer meiner Schülerinnen und mir in die Bodhránszene eingeführt, weil wir damals schon sehr von der Qualität seiner Arbeit überzeugt waren und er wird immer besser. Seit dieser Zeit ist er ein sehr zuverlässiger und vor allem auch flexibler Lieferant von professionellen Bodhráns.

I am deeply impressed by the warm, voluminous sound of my dragon skin. This easy responsiveness together with a clearly defined Sound: Really a masterpiece! Christian had been introduced to the bodhrán scene by a student of mine and myself, because we already had been convinced by the quality of his work at that time. He still gets better and better. Since that time he had been a trusted and first and foremost flexible supplier of professional Bodhráns.
– Thórralf Schuh
---
'Unique' is the only word I can use to describe Christians drums. The care and attention put into making such an instrument is clear to be seen. The new TwinSkin is just incredible, and the sound quality and range of pitch is excellent. Not only are the drums themselves of high quality, but the personal touch that Christian adds when dealing with customers is exceptional. His customer service is brilliant and he will do everything in his power to find that perfect drum for you. I would have no hesitation in recommending any of Christians drums to fellow players. Especially the new FireBall with the fantastic TwinSkin which is a joy on the ear !
– Kieran Leonard (Bodhrán All Ireland Champion 2011)
---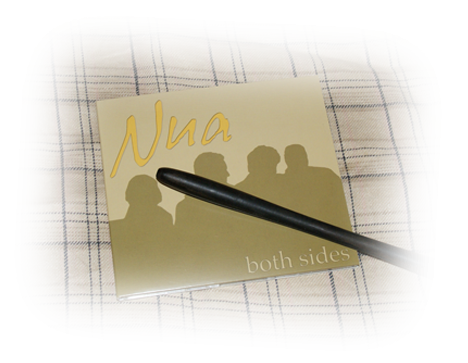 Meine MOF passt einfach wie angegossen! Durch das flexible Fell und die kurzen Wege lassen sich die Töne einfach leicht und super schnell formen. Bei unkomplizierten, kompetenten und durchaus amüsanten Telefonaten mit Christian stieg meine Vorfreude auf meine Traumtrommel. Noch immer bin ich so manches Mal überrascht was für eine Kraft aus dieser kleinen Trommel rauskommt!!

My MOF made by Christian Hedwitschak fits like a glove! Due to the flexible skin and short ways it's effortless to form the tones very fast. The communication between Christian and me was fast and uncomplicated. He created me a drum which matched my personal conception and ideas more then 100%. It still takes me by surprise which power comes out of this little drum!!
– Michaela Grüß (MOF-mummy)
---
I have played those Bavarian bodhráns for more than seven years now. Christian just got me addicted. Wonderful craftmanship combined with a perfect sound for all occasions (session / stage / studio) and easy handling simply convinced me. Hed's heads (especially the dragonskin) are second to none! More than that, Christian is a brilliant bodhrán player himself, so he understands the needs of his customers. The creamy, smooth low end and just the right amount of sharpness and attack of my MHTF make the best sounding drum I've ever had!
– Michael Kamp (MHTF-daddy)